Septic System Repair Central Colorado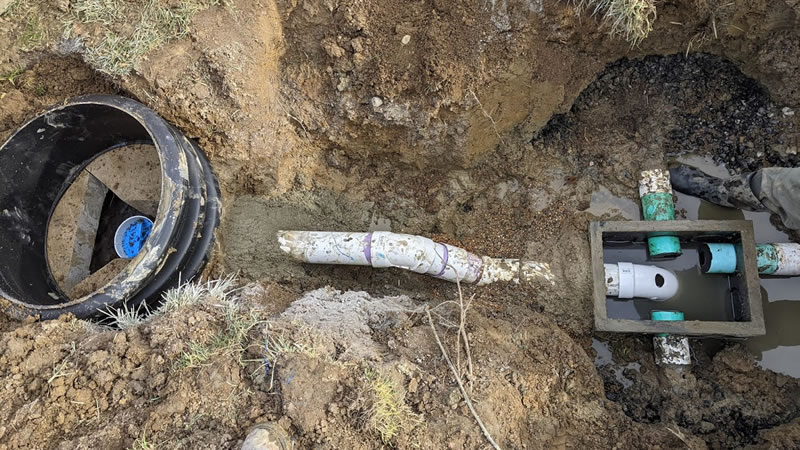 Central Colorado Septic System Repairs
We are experts in diagnosing and repairing septic systems
Is your septic system failing? Are you experiencing wastewater buildup on your property? Is your shower or tub leaking? Are you starting to smell foul odors? To continue effectively treating and dispersing wastewater, septic systems must be maintained. Septic systems can become costly problems if they are not properly maintained or abused.
Ley Septic Service specializes in septic system repair and diagnosis. We are based in Pine, Colorado, and can dispatch one of our trucks with an expert septic technician to diagnose and repair your septic system in Conifer (Evergreen), Bailey, Idaho Springs Pine, And Morrison Colorado. We can help you with any septic system issues.
Colorado has over 900,000. There are also over 17,000 new septic systems installed every year. Septic systems will continue to be a popular way to treat wastewater in rural areas due to the continued development.
Septic System Problems
Septic systems are very simple to operate. When they fail, it is usually due to user neglect or lack of maintenance. We see the following problems most often:
Not pumping the tank enough. The solids build up to the point that they clog the leach fields. This prevents wastewater from dispersing into the field.
Flushing baby/flushable wiping cloths, feminine hygiene products, or FOG (fats oil, and grease) down your toilet. They can block your pipes and cause backups.
Tree roots can infiltrate cracks or pipes in your septic tank. These roots can cause blockages that will need to be removed.
Driving vehicles on top of the leach field to crush pipes.
Filtering in septic tanks can become clogged, causing sewage back-up.
Central Colorado Septic System Repairs
Inspections of septic tanks
Installation of a septic tank filter
Cleaning and replacement of septic tank filters
Installations of septic tank risers
Repairs and replacements of septic tank pumps
Installations and repairs to septic fields
To schedule an appointment to inspect or repair your septic tank, please call us at (720) 312-7084.